Cowboy Wine Country
The Salinas, hot springs, el Camino Real, outlaws
a piano player and the Pine Street Saloon
As story tells it and rumors has it the history of Paso Robles
By Buffalo Standley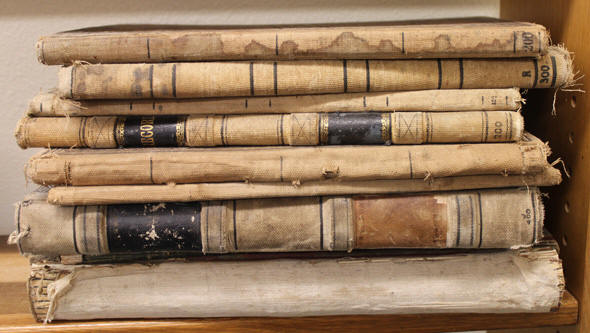 After two years on the road with Merle Haggard working with him on his documentary

and his work with me on my documentary on the Father of Country Music, I needed to leave the road and hang with my kids in Paso Robles. When I mentioned to Merle

that I was going to live in Paso back in 2006, he said, "Hey...What is the name of the

old Saloon there?" I said, "Hmmmm, Pine Street Saloon." He said, "Yep that's

it...I remember it from my days traveling out of Bakersfield and all musicians know

of the Mid-state Fair, which is famous of the weeks of big name acts.

Hag was always complaining that there are so few Saloons left, now's there only

theaters and big concert arenas. He would say, "I'm a bar band and I am running

out of places to play." Down the road I got Merle to cut a TV commercial for the

Pine Street Saloon.

On the Department of Parks and Recreation Historic Resources Inventory regarding

the Pine Street Saloon building it says, "This two story structure is one of the oldest buildings in down town Paso."

Rumor has it that in the late 1800's saw a raw wild west section of town down Pine

Street, where cattle men drove herds into town, where cowboys partook of refresh-

ments in one of the 15 saloons. There were 3 banks in town during these times.

On Pine Street, also known as "skid row" every Saturday there were horse races

as entertainment for cattlemen, ranchers and town folks. It is said that these were

going on during the days that Jesse and Frank James were hanging out in town, unknown to most people...
Jesse and Frank James

taken in the mid 1870's

on the James Gang

With all the movies, dime novels, articles and books written about Jesse James and his now

famous James Gang from back in his day to now, have all created a great and legendary tale and

makes Jesse and Frank James two of the most famous outlaws in American history. Jesse and

Frank's uncle Drury James, is one of the founders of Paso Robles, and bought into the town and

ended up owning the hot springs, in that he thought the town would make a great health resort. The

story goes Drury was passing through on a cattle drive to sell cattle to the gold miners in San

Francisco and stopped off the rest and lay in the hot springs on Spring Street, and was so amaze

at how it healed him from his saddle sores that the idea begin to develop in his mind.

It is said that Jesse James took shelter with his Uncle, who hid the outlaw under the alias "Scotty"

from the militia, sheriffs and bounty hunters at his Paso Robles hotel and his ranch where Jesse

and Frank worked as Vaqueros, and later on started hanging in the Pine Street Saloons...the time

recorded in a number of tales is in 1868 to 1869.

A number of stories tell of Jesse and Frank James coming to town to attend dances and horse races...

we can only assume and take the "dime novel liberty" to imagine that Frank and Jesse James did in

fact come into the bar at the present location of Pine Street if not for a beer or a shot of something a

little stronger, or even to frolic with one of the girls in the brothel upstairs, and substantiate the rumor

that they had come to this saloon that has been passed down for decades. In 1885, Jesse is shot in

Nashville. After a gun fight with the militia that had come to his mom's house he decided to head to

the West Coast to hide out. Brother Frank James, his brother, took the train, and Jesse took a

steamer around the Horn from New York, because of his gun shot to the lungs the train or horse

back would have been too hard on the ailing outlaw.
His Uncle hid out the outlaw Jesse and his brother Frank, and story goes that Jesse came a few times a week to the hot springs from his uncle's ranch, and healed his gunshot wound in the hot sulfur waters that had been healing springs for thousands of years to the Salinan

Indian Nation who lived near. Then came the Spanish and the Catholic Church and established Casa del Paso de Robles. In 1813, after

running the Indians off, they built a shelter over the springs.

After a year or so in Paso Robles it is told that Jesse and Frank were getting a little wild around town, and there was some saying they

had figured out who Jesse was and because of Drury's status in the town no one did anything, but he thought best to get them out of town...

so he personally took them to San Francisco where he bought them both steamer tickets around Cape Horn to New York, before it was

discovered he was hiding the famous outlaw James brothers.

A number of articles on the saloon action on Pine Street during these late 1800s, which was the exact time that Jesse James and his

brother Frank were hanging out in Paso Robles.
In 1888 J. Campbell operated a saloon at 1236-1238, the original site of the Pine Street Saloon before the 2003 San Simeon Earth-quake. For many years back then it served as a saloon, a billiard parlor and a card room. It was one of the oldest brick structures in Paso Robles. South and right next to the building at 1234 Pine St. where now the famed Pine Street Saloon is kicking up dust nightly, the brick building that housed the first Pine Street Saloon was completed in 1865, if not sooner.

"In 1971 Pat French bought the bar, when it had the only beer license and was called the Red Door. Ms. French and Jim Johnson, the local sheriff's deputy, began collecting the mirrors, beer signs and other memorabilia that now cover the walls of this popular landmark and civic treasure."

In 1980 Pine Street went through a remodeling session and at a time the name was changed from the Red Door to what is now known as "The Pine Street Saloon". In 1996, the Saloon started serving liquor from a full bar. In 2001 the Saloon moved next door to its current location at 1234 Pine Street.

Right next to Ray's Card Room is the original Pine Street Saloon, just

to the right is the wood structure that is now the Pine Street Saloon

where you see the truck on the far right parked in front of the Saloon.
The two story redwood building, with the "Western False Front", which at the time, was for sure not "False" in that it was built during the true days of the

wild west. The exact date is not known but figurin' right now might have

been the present day location of the Pine Street Saloon was built 1857 circa.

Back in those early days it had a narrow balcony at the second floor level.

"Old records give some indication that the first floor was used as a saloon,

and the second floor a boarding house, and as story again tells... a Bordello. You can just see the ladies of the night out on the balcony luring the cowboys and ranchers up to their rooms...sometime in those early days it housed the Cosmopolitan Hotel and a saloon. In the 1890tys it was known as the Young Hotel. It was a popular hotel where delicious food was served at reasonable rates.

In 1960 it became the Estrada Bar. But, now and maybe forever known as

the Pine Street Saloon.
Now this is a old timey Saloon buckaroos

Ron French

Proprietor of the famous Pine Street Saloon
Pine Street Saloon has had a very interesting list

of pickers and grinners, actors and characters

belly up to the bar, shake a leg, pick and grin,

or actually ride their horse into the Saloon...

Jesse James rumor has it and hear say

Frank James visited Paso several times

Merle Haggard great memories of Pine St Saloon

Nicolas Escarpio rode with Poncho Villa

Mel Gibson actor/producer/director

Sam Elliot actor

Robert Mitchum actor

Glen Campbell songwriter, music star, session guitar

Sandy Koufax baseball star

Ramblin' Jack Elliott the legendary

Gary Busey the one and only

Robert Carradine of the Carradine dynasty

Kacey Musgraves huge present rising country star

Bernie Taupin songwriter partner with Elton John

Chris Felver author/photographer/filmmaker

Amaya Rose songwriter/singer/fiddle player

Jack Tempchin Eagle's song writer

Louie Ortega Grammy Award winner

Paula Nelson Willie Nelson's daughter

Connie Nelson - ex wife of Willie Nelson

Kenny Lee Lewis Steve Miller Band's lead guitar

Nick St. Nicholas bass player for Steppenwolf

John Andrew Parks songwriter/performer

Tennessee Jimmy Harrell local country performer

Tony James tv and music star

Norm Sancho from Jack Tempchin's band

Rick Rosa bass player Neil Young

K.M. Williams legendary blues player

Travis Howard Miranda Lambert songwriter

Greg Kinnear movie actor

Lauren Francisca Internet star

Bryan Lloyd great one man show on keyboards
Rising fast Country Star Kacey

Musgraves at Pine Street Saloon

Travis Howard, hit song writer for

County Mega star Miranda Lambert

Kenny Lee Lewis lead guitar for Steve

Miller Band for 30 + years, and Internet

sensation Laura Francisca

Jesse James as he looked when hiding out in Paso in 1868-69,

or thereabouts
Called the last of the "old-time beverage-purveying establishments of a bygone era in a town that once boasted dozens of such places."
Bernie Taupin and Norm Sancho

Louie Ortega, Eliza and Ramblin'

Jack Elliott

Benedict Cumberbatch actor

The Imitation Game

Nicolas Escarpio

who rode with Poncho Villa
Louie Ortega, Kenny Lee Lewis, who has been playing lead guitar for the Steve

Miller band for the past 30 years and the great John Andrew Parks on the left

Paula Nelson Band, and yepper that is the

daughter of the one and only Willie Nelson
Jack Tempchin, Eagles' hit songwriter of

Peaceful Easy Feeling, Already Gone and more

Robert Carradine of the Carradine movie making family,

John Andrew Parks, Louie Ortega, and Bryan Lloyd

James Dean walking down 12th St. with

Pine Street behind him???...start the rumor
Connie Nelson (ex Mrs. Willie Nelson) Paula Nelson, Kerry Swallum, of Willie

Nelson's Luck Films and filmmaker/author/photographer Chris Felver on right

Merle Haggard, who told Benford he hung out some at Pine Street

Saloon years back and his pal Benford Standley, producer/writer/carnie

Ron French owner of Pine Street and Meg

Linsey from Steel Magnolica and the Voice

The one and only Gary Busey boards the Pine Street Saloon Lemo

for a ride back to Hollywood...no kiddin'!!!!

Robert Carradine, actor/musician

of the great Carradine movie dynasty
Matt Kettmann in his article in Smithsonian Magazine talked about his six-man entourage embarking on what he called "the most authentic and
doable old-school tour of the West Coast" and saying, "Our visits to a handful of Santa Barbara and San Luis Obispo county's longest continually
ale-slinging establishments would indicate that ghost stories may be as old as the saloons themselves." A number of times in the Smithsonian
talked about the Pine Street Saloon and stories owner Ron French told them "his security cameras were picking up a presence...but was it a
mere illusion or something more ghostly," Matt asks...
The Smithsonian Magazine articles goes on to say:
First opened by Ron's mother, Pat French, in 1971, the Pine Street Saloon ditched its old location in 2002 to move into the circa 1865 building
next door. That was just in time to avoid the massive Paso Robles earthquake of 2003, which knocked down their old brick building but only
tilted their new wooden structure. French, it turns out, might just be the most hospitable saloonkeeper on the planet, having refurbished the
upstairs brothel rooms into a boardinghouse of sorts to accommodate overly inebriated guests and purchasing a limousine to drive such
patrons home for free, so long as they're within Paso Robles' city limits. more: smithsonianmag.com/travel/The-Historic-Saloons-of-Central-California.html#ixzz2MG6n24SR
| | | | |
| --- | --- | --- | --- |
| Chris Felver, filmmaker/photographer/author | Amy Estrada from A-town, Chuck Ward | Mark Sellers | Tennessee Jimmy Harrell |
Movie shot at Camp Roberts in 2002

and cast and crew stayed in Paso Robles

Greg Kinner, in We Were Soldiers

and hung at Saloon with Mel and Sam

Mel Gibson, Sam Elliott and Greg Kinner hung out at the Pine Street

Saloon while outside of town filming the movie "We Were Soldiers"
Chris Kenner also in We Were Soldiers and at Saloon

Nick St. Nicholas

bass player for Steppenwolf

Super model Elanie Lee and Buffalo Benford
Rick Rosas, Bass for Neil Young's

Crazy Horse Band

Norm Stephens, played lead guitar for Merle Haggard,

Lefty Frizzell and Hank Thompson

Cass Warner, filmmaker Granddaugher of one of

the founders of Warner Brothers, Jack Warner
PINE STREET

Known as "skid row" but the reference is from the logging days when

logs were laid down to have horses to pull the logs along the logs to

move them...it was prior called "skid road", where the road was a track made of peeled logs half buried in the ground...the term was associated with loggers, as you might have guessed, such that the part of town

called that was where the loggers would hang out and spend their free time.

Just down Pine Street at 840 11th and at the corner of 11th and Pine

was the Municipal Bath House and was a huge tourist and health attraction. This is now a candy store, but if those wall could talk...

1244 Pine Street in 1922 originally the Highway Hotel
800 Pine Street the Paso Railroad Depot was built in 1887,

after the 1886 arrival of the railroad to Paso Robles...

1202 Pine Street around 1890, The Bank Saloon was built

then in 1901, it became the Palm Saloon.

1236-38 Pine Street Campbell/Estrada Buildings known as

two of the oldest buildings in Paso Robles, and were ran as

a card room and a saloon. In 1971 the Pine Street Saloon

took over the 1238 Pine Street Location

1238 Pine Street Louis C. Fortini Distributor of beer and spirits

in 1941at 1238 Pine Street and advertising John Wieland's Extra Pale Larger Beer

Back in 1930tys the Paso Robles Press was on the Northeast corner of 12th and Pine

Alexander Hotel at the northwest corner of 13th and Pine Street. Main door of

hotel opened on Pine Street and had a popular dining room. The Artisan Hotel is

now at this location in present day Paso Robles.
W.S. Lewis Hardware was at 13th and Pine Street in 1889

notice how similar the construction to the Pine St. Saloon

Corner of Pine and 12th Street, coach is loaded to head to the Rail Road

Station down Pine Street about four blocks...
PINE STREET and SKID ROW area Saloons

1901 Business Directory lists 15 Saloons in 1901

The Pine Street Saloon

Green Dragon Saloon built in 1887 between 12th & 13th where Crooked Kilt was located, later called Busis on Pine Street

Mr. Campbell's Saloon

The Plains Saloon

Ferdes - Rodeo

C & J's

Ray's Card Room Pine between 12 and 13th

Paso Pub on Pine between 12 and 13th

R.R. Saloon on Pine near the rail road station

The Welcome on 10th and Pine

The Exchange on 13th and Pine

Columbo Cafe and Coctail Lounge on Pine

The Alexander at 12 and Pine

The Mint Pine and 13th

The Cosmopolitan Pine between 12 and 13th

Franks Sparks Saloon Pine Street

The Lodge Pine and 13th

L Brenckel 12th near Pine

The Puck

The Bank 12 and Pine

The Palace

The Ideal

The Paso Hotel Bar

The Plains Bar and Chuck Wagon Cafe in 1930 on Pine
Stage coaches, wagon trains, cattle drives, medicine shows, hucksters,

health seekers, wine drinkers, miners, travelers, migrant farm workers,

Okies, snake doctors, carpet baggers, cowboys, travelers on the Camino

Real, people looking for the dream, and all coming to Paso Robles for the healing hot springs...coming down ole Spring Street...to what is now 10th

and Spring to bath in the original Springs, that has now been covered with

a parking lot.

There were a number of drug stores and other stores selling waters,

tinctures, healing herbs, massages, and other healing related medicines

and services. Fact is the town was built on the healing business centering

around the hot springs and the hot mud.
Corner of 13th and Pine in 1889. Looking east down 13th Street is the

old highway that the stage coach and travelers from Fresno and Bakersfield

would travel into Paso from this road...and turn left on Pine to go to hotels

and straight down the street to the train station after it was built in 1886.

In 1889, the same year that Paso Robles incorporated as a city,

construction began on a magnificent new hotel. The hotel required

over one-million bricks and cost a princely $160,000. The new El

Paso de Robles Hotel opened for business in 1891. Many of

the buildings from that time period were built of these bricks...
At 1031 Pine Street a house built by H.H. Soest, a chemist who studied the

mineral quality of the hot springs water in Paso Robles, and in fact would boil

the water in large vats and extract minerals that he bottled and sold to druggist.

In 1953 was used as a physical therapy clinic...

Story tells that there were many potients, health related elixirs, homeopathic

remedies, parchments, snake doctor concoctions to cure one's ills in the drug

stores in town, and one can only imagine the medicine shows that came into

town traveling The Kings Highway between San Francisco and Los Angeles.

We can just imagine the medicine shows that might have stopped and where

the huckster sold his elixirs with a black face singer and some minstrel music.
800 Pine Street is the location for the railroad depot.

The Southern Pacific Railroad arrived October 8, 1886 San Miguel

then on October 31, 1886 Paso Robles and on November 16,1886 it

went as far west as Templeton. On April 20 1889 the railroad went

to Santa Margarita. It was years later before made it over the grade

to San Luis Osbio, due to the cost to build that final distance.

1886 the Train comes to Paso Robles

Visitors could stay in touch with the rest of the world, as there were two daily mails, a Western Union telegraph office, and a Wells Fargo agency with special rates for guests. As the springs became more

and more a destination of the well-to-do as a place to go to socialize, the original purpose of the springs

—to heal—became peripheral.
SPRING STREET led to the Springs...a historic trail and road, and highway
Spring Street at 3rd looking North toward the town in 1900

Spring Street was once a ancient trail that came up from the ocean

where Native Americans of the Salinas tribe had settled the area

around North County and the Salinas River Valley for thousand and

thousands of years...later called:

Old Spanish Mission Trail

El Camino Real

The Royal Highway

The Kings Highway

California Mission Trail

The 101

The road actually follows part of the San Andreas Fault.

The trail was the main link between the San Francisco Bay Area and Southern California. When the the S.P was built in segments in the 1870's and 1880's it followed the El Camino Real.
| | |
| --- | --- |
| Pioneer Museum where I got some great ideas and information for the tale... | Standing at 12 and Pine Street looking down 12th towards Spring street in 1880tys |
Mr. Make My Day seen on

Pine Street

Busis on Pine between 11th and 12th, which some

years back was the Crooked Kilt and back in the late

1800's was known as the Green Dragon Saloon...

When I brought Clint Eastwood to Paso Robles in 2008,

we had our first event at the Paso Robles Inn. Later I saw

Clint walking alone toward the Kilt by himself along the

park sidewalk. I later heard that he had gone into the bar

to have a beer. That night he told me that he used to go

there for a beer back in the days he was shooting Raw

Hide near Paso Robles and hung out here in Paso on

trips here to visit his friend James Brolin, who's married

to Barbara Streisand, and dad to Josh Brolin, who has returned to live in the area...

Clint Eastwood with rising country star Kacey

Musgraves, who sang at Pine Street Saloon on

her 2 visits to the Paso Digital Film Festival to

perform...the girl is a super star these days...

Brothels & Bordellos

Brothels are known under a variety of names, including bordello, cathouse,

knocking shop, whorehouse, strumpet house, sporting house, house of ill repute, house of ill fame, house of prostitution, and pleasure house.

STAY TUNED FOR MORE ON

THIS COLORFUL HISTORY OF

PASO ROBLES, CALIFORNIA,

PINE STREET, SALOONS AND

THE "ENTERTAINMENT" BIZ...
Research from and Thanks to:

Depart. of Parks & Recreation Historic Resources Inventory

El Paso Robles Area Historical Society

Many pictures above taken by Richard Bastian

Main Street Association

Pioneer Museum

Self Guided Walking Tour of Historic Buildings

Daniel Blackburn

Paso Robles Business Directory

Thanks for pictures, information and quotes, the information

is not used for any commercial purpose and is purely

educational and used under the Fair Use Act.

or Pave Paradise and

Put Up a Parking Lot

HELP US WITH MORE

INFORMATION

SEND US MORE PICTURES

LINKS TO MORE INFORMATION

kudsaga@yahoo.com