To Tulsa And Back: On Tour With JJ Cale
A RARE GLIMPSE INTO THE ENIGMATIC LIFE
OF AMERICAN MUSICAL CULT FIGURE J.J. CALE
Along For A Troubadour's Journey
Fairfax, VA --- One of the most unassuming and talented figures in American music. J.J. Cale has made a major impact on American music. He is credited with originating the so-called "Tulsa Sound," which combines his laid-back guitar sound and almost whispered vocal style with his early influences from Rock 'n' Roll, Country, Blues and Jazz. Beyond his own fervent worldwide cult following, his songs and style have achieved a more mainstream profile via covers of his songs by artists as diverse as Johnny Cash, Santana, Jerry Garcia, The Band, Bryan Ferry, Lynyrd Skynyrd, Captain Beefheart, Widespread Panic and Waylon Jennings. Eric Clapton, who recorded Cale's "After Midnight" and "Cocaine," once again acknowledges Cale's influence on his own music in a sincere and lighthearted interview in the film, To Tulsa and Back: On Tour With J. J. Cale (released on DVD June 13th via Time Life).
Unaffected by his success as a songwriter and his iconic status among rock stars, Cale leaves home only rarely to perform for his fiercely devoted fans around the world. In a surprisingly uncharacteristic move, the enigmatic Cale allowed German documentary filmmaker Jorg Bundschuh to accompany him on tour, revealing his troubadour lifestyle for the first time ever. The resulting film introduces a sweetly modest, endearing man who found success on his own terms while his music became an alter ego of sorts, vibrant and famous, and taking center stage. "I'm a guitarist and a songwriter and I got lucky." Cale modestly demurs, "I'm not a showbiz kind of guy. I had the passion to do music as much as anybody. But I never wanted to be the patsy up front. And I still don't want to be famous."
In a series of candid interviews, Cale takes viewers to his childhood home in Tulsa, Oklahoma and to the legendary Cain's Ballroom, surprised and impishly delighted at one point to find an open door that he sneaks through to relive his early memories of being onstage. While riding from town to town on his tour bus, he opens up about his songwriting style that has influenced superstars such as Dire Straits' Mark Knopfler and Clapton and the financial and critical success that it's brought him. The film makes it clear that Cale has found a satisfying and successful life by working outside of the system.
The interviews with Cale, friends and fans are all interlaced with outstanding live performances, archival footage, and awe-inspiring images of American landscapes. The film runs 90 minutes, but nearly an equal amount of bonus footage is included as well. Featured throughout the film are 20 Cale original compositions including favorites such as "After Midnight", "Cocaine", "Crazy Mama", "Magnolia", "Cajun Moon", "Bringin' It Back", "Call Me The Breeze", "Sensitive Kind", "If You're Ever In Oklahoma" and many more drawn from his 14 album career as well as four brand new songs written specifically for this project.
Bundschuh, who previously directed the documentary John Lee Hooker: That's My Story, spent two weeks on the road with Cale in 2004, capturing the musician's laid-back personality. As a teen growing up in Germany, Bundschuh discovered Cale's music in the '70s and immediately fell in love with how he seemed to symbolize everything exciting about American music. To Tulsa And Back: On Tour With J.J. Cale is currently making the rounds on the international film festival circuit, playing at IDFA Amsterdam, Hof International Film Festival, DOK.Fest in Munich, Cracow Film Festival, Nashville Film Festival, The Tel-Aviv International Documentary Film Festival and the Seattle International Film Festival.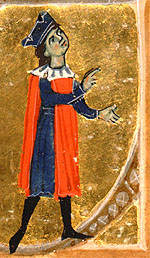 Click the Troubadours to see more on the road...