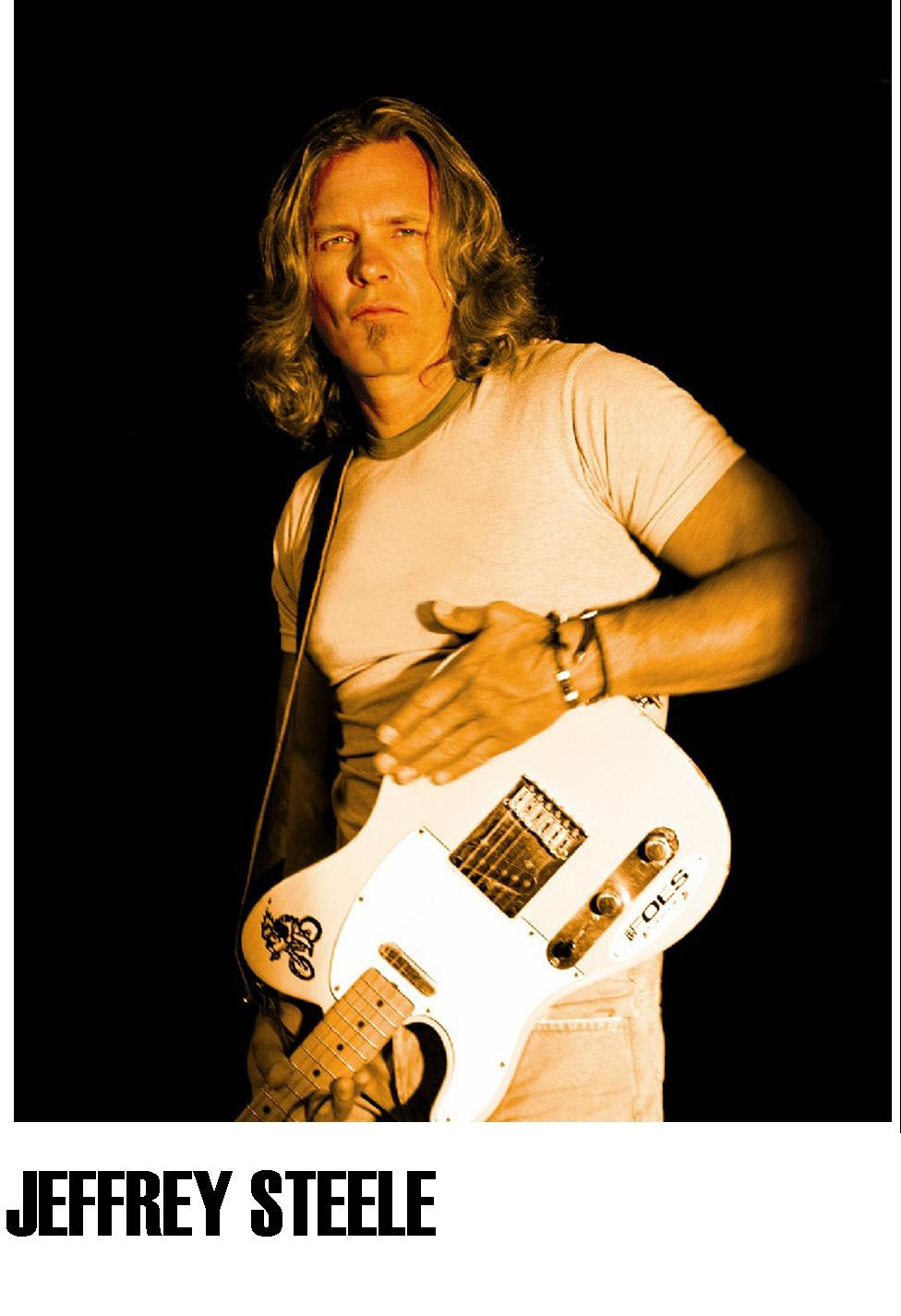 Returning to the Songwriters Studio is Jeffrey Steele, BMI and NSAI's '03 Songwriter of the year, and BMI recently awarded Jeffrey for over 20 million airplays. Born in Burbank, CA, Jeffrey adopted his dynamic last name to pay tribute to his father, an aspiring songwriter who made his living cutting and processing steel, after his death in 1987. It was at the family steel shop where Jeffrey spent most of his time as a kid, working and playing guitars, listening to Hank Williams, Merle Haggard, Willie Nelson and Kris Kristofferson into the late hours. The family shop was around the corner from the famous Palomino Club where Jeffrey and his father would listen to the music of Ray Price, Waylon Jennings and Johnny Cash.
By 17, Jeffrey was on the road playing with different groups, and began writing songs. He played back-up for local acts such as Cliffie Stone, Red Simpson, Hank Thompson and Rose Maddox and became a sought after session singer in Los Angeles, the highlight of which was singing a demo in a bathroom with Smokey Robinson.
His recent hits include "Gone" by Montgomery Gentry, Rascal Flatts' "These Days", Faith Hill's "When the Lights Go Down", Tim McGraw's "The Cowboy In Me", "Chrome" by Trace Adkins, "My Town" and "Speed" also by Montgomery Gentry.
Other hits include "Big Deal', Leanne Rimes and "Unbelievable" by Diamond Rio. Former lead singer of LA based "Boy Howdy", ACM band of the year '90, Jeffrey co-wrote most of the band's hits including "She'd Give Anything" and "A Cowboy's Born With A Broken Heart". As an artist, his song "Something In the Water" hit the Top 10 and he recently opened some shows on Tim McGraw's tour.