"So rock you can roll it, so country you can step in it...a Hollywood Hootenanny"

check out our very exciting press coverage...we're going to burn down the barn
Mr. guit-steel himself Junior Brown burned down the Barn on opening show Monday night...after a opening of the Bunkhouse Band
and celebrities like Buck Page, Travis Howard and Jeffery Steele and James Intveld...kickin off the summer run of shows from the Sunset
Strip...followed by Leon Russell, Joe Ely, Rosie Flores, Louie Ortega, Asleep At the Wheel, Jack Ingram and some of the top names in
this very special brand of music over the summer...there were those magic moments that you don't always happen, but when it happens
on the stage you know you are lucky to have been in the room...when each of our celebs joined the Bunkhouse Band...we had that feeling.
Little note for all you Junior Brown fans...our ole Austin saddle pal is out with Bob Dylan this summer...do we know how to pickem???
Bunkhouse Band host Mark Sellers and Travis Howard

The one and only Buck Page

Weeks after this show our ole

Saddle Pal rode into the sunset...

Jeffery Steele and Mark Sellers rock the house
<![if !vml]>

<![endif]>
<![if !vml]>

<![endif]>
<![if !vml]>

<![endif]>
eeeeehaw...between the Bunkhouse Band with Mark Sellers, Junior Brown, Buck Page, Jeffery Steele, Travis Howard and James Intveld
not to mention that Diamond Dave Somerville from the World Famous Diamonds, Joey Covington from the Jefferson Airplane, Shilah Morrow,
Bob Stinson, Mike Bendavid, Justin and Sally Joe Curtis, Michael Lewis from Quicksilver Messenger Service and many others from the biz,
we had a great music and industry crowd to kick off our first night at the Whisky A Go Go on the Sunset Strip...and their was music magic in
the room thanks to everybody for helping kick off Rockin Country Nights...so rock you can roll it...so country you can step in it...eeeeeeeehaw.
Country music till the cows come home to the fat lady singing...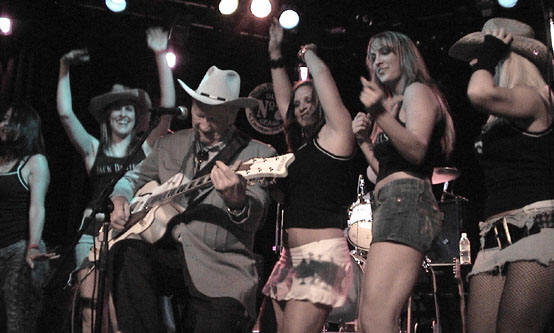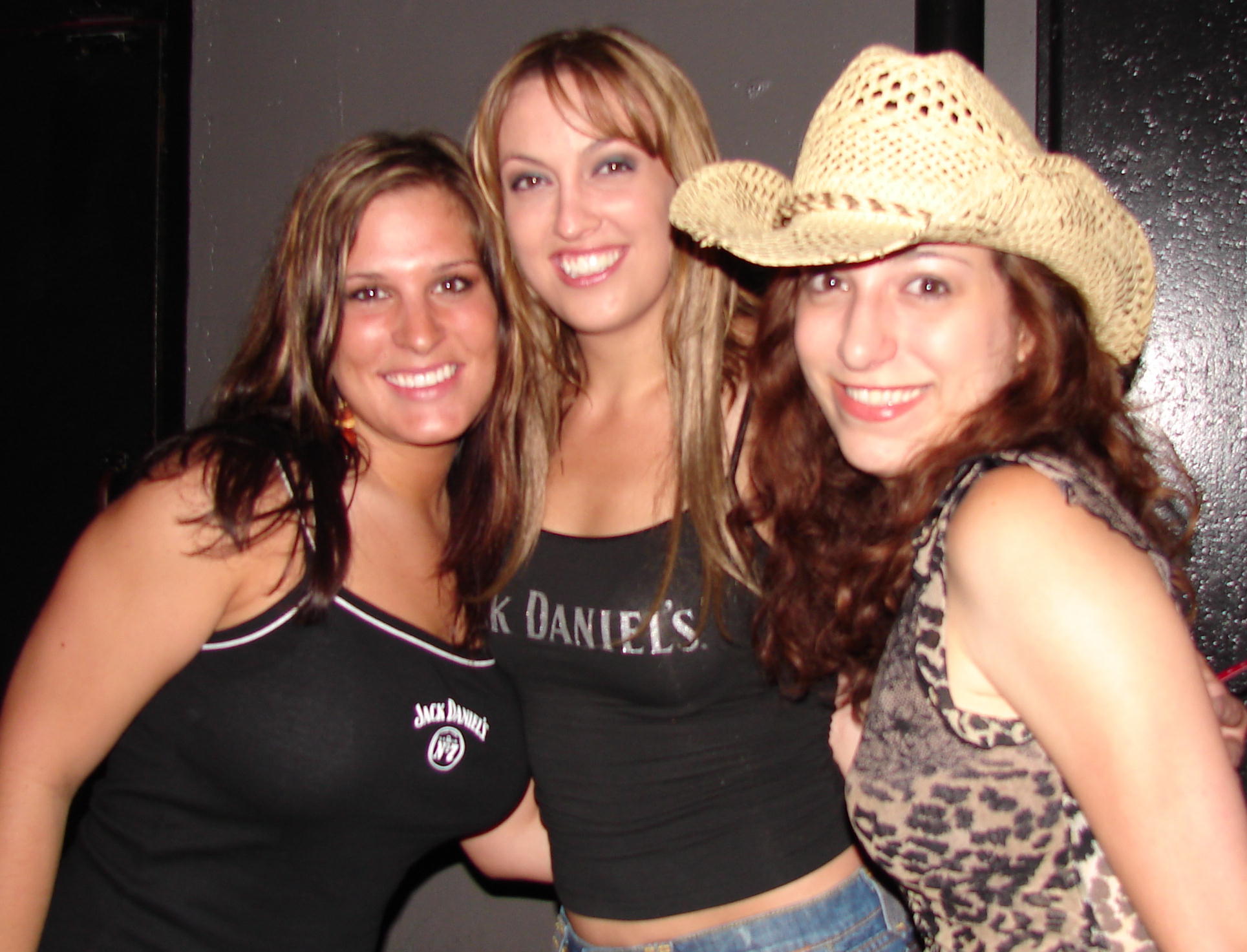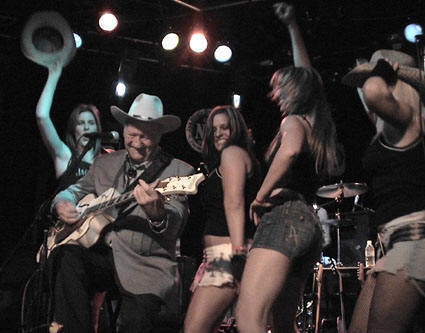 While Buck Page played Ghost Riders in the Sky the Cow Belles rode along the trail with him on stage at the Whisky A Go Go
CLICK TO SEE MORE OF THE COWBELLES...BUCKAROOS...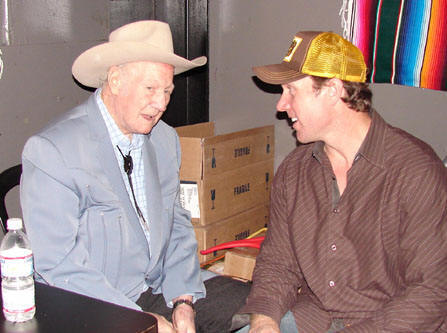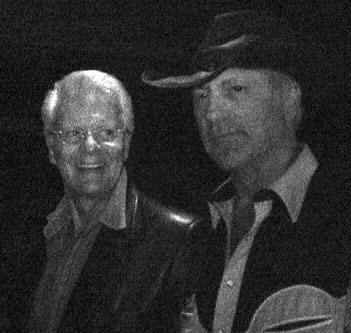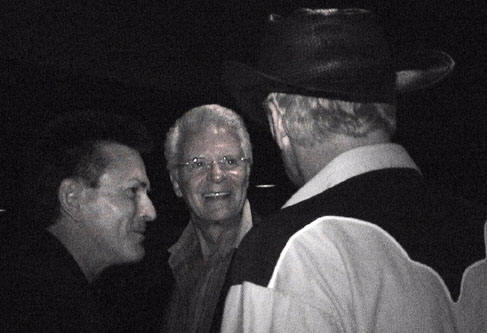 Buck and the Bunkhouse Band rehearse that afternoon above KZLA's Craig Price and Buck talk about the "biz"...and in the VIP shadows we see Dave Somerville,
founding member and lead vocal of the world famous Diamonds and Mikeal Maglieri, owner/manager Rainbow Bar and Grill and with his dad Mario owns the Whisky A Go Go
and the next pic Mikeal with Michael Lewis from Quick Silver Messenger Service and Diamond Dave, who are both on our Joe Ely show...Lewis played the Whisky years ago
with Quicksilver Messenger Service and they all had great talk about days back when...Leon Russell who does Rockin Country Night next week played the Whisky back when....
"So rock you can roll with it, so country you can step in it...a Hollywood Hootenanny"

Click here to see more on the Bunkhouse Band

the Cowbelles
Willie Nelson says,

"Producing in Hollywood is like getting

nibbled to death by ducks"...in Austin we

always said onward through the fog..."

VISIT OUR PAST SHOWS BUCKAROOS

StudioClub.com & Buffalo Benford Productions presents

HOLLYWOOD COUNTY LINE

Buffalo Benford and StudioClub.com

would like to dedicate these web shows to

Teen Canteen in Hollywood, who have

assisted homeless and runaway youth since

1983. Click their logo and give to their

Wish List or give money to HELP...


Copyright © 1998-2007 Buffalo Benford Productions, LLC
ALL RIGHTS RESERVED
pictures and content is owned by Benford E. Standley
If you are interested in using any of the copyright pictures
please email studioclubnews@yahoo.com