MEANWHILE BACK AT THE RANCH

ENJOY OUR MUSIC HISTORY FLASHBACKS

from Pioneer Troubadours of Music and Film some past

entertainment trail blazers we've filmed and shows we've

produced from Hollywood to Austin...Montana to Texas

to the new pioneer troubadours of the digital frontier
Ramblin' Jack Elliott sings and tells some stories on the

Road to the Eric Clapton CROSSROADS GUITAR

FESTIVAL in Dallas, Texas, with Buck Page, founding

member of the Riders of the Purple Sage in 1936...

2006 Pioneer Troubadour landed for a 3 month run

every Monday night at the Whisky A GoGo on the

Sunset Strip in Hollywood for a country show
Buck Page , Marty Stuart and Norm Stephens

Buck and Norm are original Pioneer Troubadours

along with Marty Stewart, who we all hung with

at the Festival, and part of the beginning days.

Willie, Benford, Ramblin Jack, Lisa & Kris Kristofferson
Willie and Kris were very excited to talk with Ramblin' Jack...

most of the talk was about our Troubadour show and Willie

and Kris both gave us a quick interview which is in the DVD.
HEY NOW

on the road again
home sweet bus
road warriors
highway hobos
hitting the road
knights of the road
semi trailer trucks
tour buses
rock n' roll buses
roadies
backstage
groupies
load in & load out
airports
truck stops

hotel parking lots

catering

sound check

MERLE HAGGARD

TAYLOR SWIFT

at 16 years old in 2006 Opening for the

HOLLYWOOD COUNTY

LINE WHISKY A GO GO SHOW

WILLIE NELSON
in hitory of tv, music and movies


Ramblin' Jack & Eric Clapton,

Les Paul, friend and horary Pioneer Troubadour

talks about the importance of the old "pioneers"

NORTH COUNTY LINE

a series of shows PT produced at the

historic Pine Street Saloon in Paso

Robles Ca. Cowboy Wine Country
CUTTING EDGE PIONEER TROUBADOURS THEN & NOW

WE ARE LAYING THE DIGITAL TRACKS TO BE A

INTERNETWORK PLATFORM FOR THE PIONEERS

IN CYBERSPACE FROM THE ROAD,HOMES,VENUES,

STUDIOS AND BUSKIN' ON THE DIGITAL FRONTIER

Since Medieval times Troubadours have been traveling from town to town, totin' a guitar,
or some other musical instrument singing their songs of poetry and love, heartbreak and
about the roads that they travel. From Minstrel Shows and Medicine Shows to the rag
operas, vaudeville theaters, roadhouse and honkytonks...NOW the young pioneers of

the Digital Age Kick Up Some Cyber Dust and Stream, and we know that the Internet

is just getting started and we are here to give a Digital Network to the new pioneers

The late great road warrior Merle Haggard on

Toby Keith's bus in a parking lot for a CMT show

in LA...come back for more Pioneer Troubadours

If you make music or attend shows you know that

the Honky Tonks are the place to go... Here's the

very historic and famous Pine Street Saloon
Come back for the new pioneer troubadour multiplatform extravaganza.

Our roll out for the ride into the digital media paradigm shift of streaming,

virtual shows, new media, independent artist & their streaming performances

with hyperlinks into an Internetwork of social networking and leading viewers

to the websites and networking sites of the old & new pioneer troubadours...
Michael Bacon, Kacey Musgraves and Kevin Bacon

Clint Eastwood & Kacey Musgraves

The 19 year old Kacey performs at the Paso Robles

Digital Film Festival and knocked Clint's boots off

click pic

Miranda Lambert our friend and

next to her friend to the left Kacey

SOME OF OUR DEAR PIONEER FRIENDS
| | | | | | |
| --- | --- | --- | --- | --- | --- |
| Les Paul | Buck Page | Ramblin Jack Elliott | Eric Burdon The Animals | Dave Somerville | Sonny Curtis |

Photos & content owned by

Benford Standley

© 1998-2023

All rights reserved

Buffalo Benford

Multimedia, LLC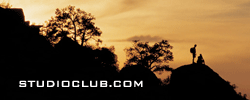 VISIT OUR SISTER SITE
18 online years...surf around the virtual archive below
PioneerTroubdour.com & Buffalo Benford Multimedia, LLC in association with the
StudioClub.com and the DigitalMediaFestival.com are announcing that we are changing
this platform to become a Internet-work that not only produces productions staging
the legends who were "pioneers" of the past, but now the new and young "pioneers"
of the future laying the new digital tracks on new wild west media shows in cyberspace...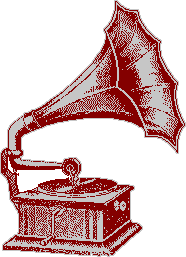 With the Digital Paradigm Shift in the whole of the business of ENTERTAINMENT,
we are going Full-Tilt-Boogie Digital as a platform and Internet-work, if you will,
offering a World Wide 24-7-365 always on Digital Stage for pioneers of
days gone by with those that are jumping on the digital media train to have a
platform beyond their personal social networking with legends of the past.

Producer/Sr. Editor/Creator -- Benford Standley
Associate Producer -- Pete Kennedy